BLANC SAINTE ANNE
ORGANIC WHITE WINE 2022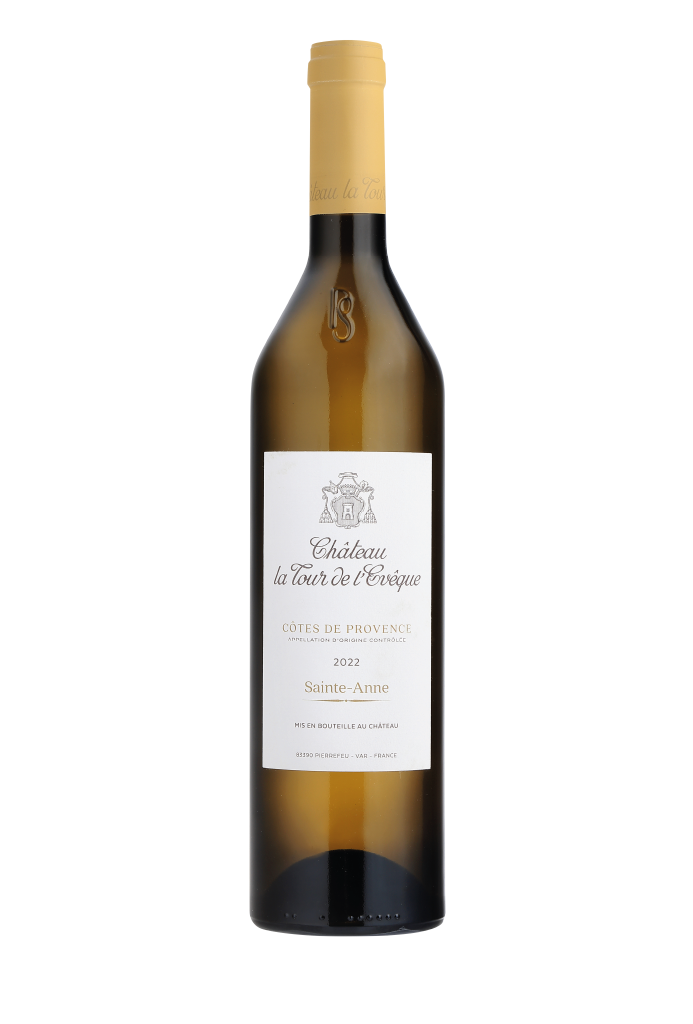 TERROIR
AOP Côtes de Provence.
In the hilly area of the Maurettes the land consists of shaley soils derived from siluraian sages phyllites near Hyères, and Permian red sandstone.
GRAPE VARIETIES
VINTAGE
This 2022 vintage has been marked by an premature and prolonged drought: a winter without rain with rather high temperatures in February, followed by a very water-deficient spring with very high temperatures as early as May, then a dry and hot summer with a hail storm on August 17 in Hyères, fortunately without any significant crop loss.
The budbreak started on March 25th. Flowering was observed from May 16 and was particularly rapid. The first berries appeared on July 12. The harvest began on August 19 and l asted until September 7.
GROWING
The vineyards are worked by hand, using natural animal fertilizers. We do not use any chemical weed killers. Buds are trimmed and a green harvest is practice to purposefully limit yields. A part of the vineyard is plowed with horses. The area between the rows of vines is grassed over with cereals.
WINEMAKING
All grapes are harvested manually, sorted, not de-stemmed and directly loaded into an hydraulic Champenois Coquard press without crushing. The grapes are lightly pressed so as to obtain optimum delicacy and fragrance from the very heart of the grapes. Fermentation with native yeasts and ageing in temperature-controlled stainless steel and concrete egg tanks. The wine is bottled at the Château la Tour de l'Evêque.
Pale lemon yellow. Delicate nose of pear and pineapple, its white blossoms such as acacia are backed by stony aromas. Dry, with tense acidity, the palate is linear and focused with citrusy precision, ending up with pomelo and citrus peel, some zests on saline background. Incredible freshness for the vintage. Turbot fish with citrus butter sauce.
— Julia & Bruno Scavo