LE BLANC DE BLANCS
ORGANIC WHITE WINE 2020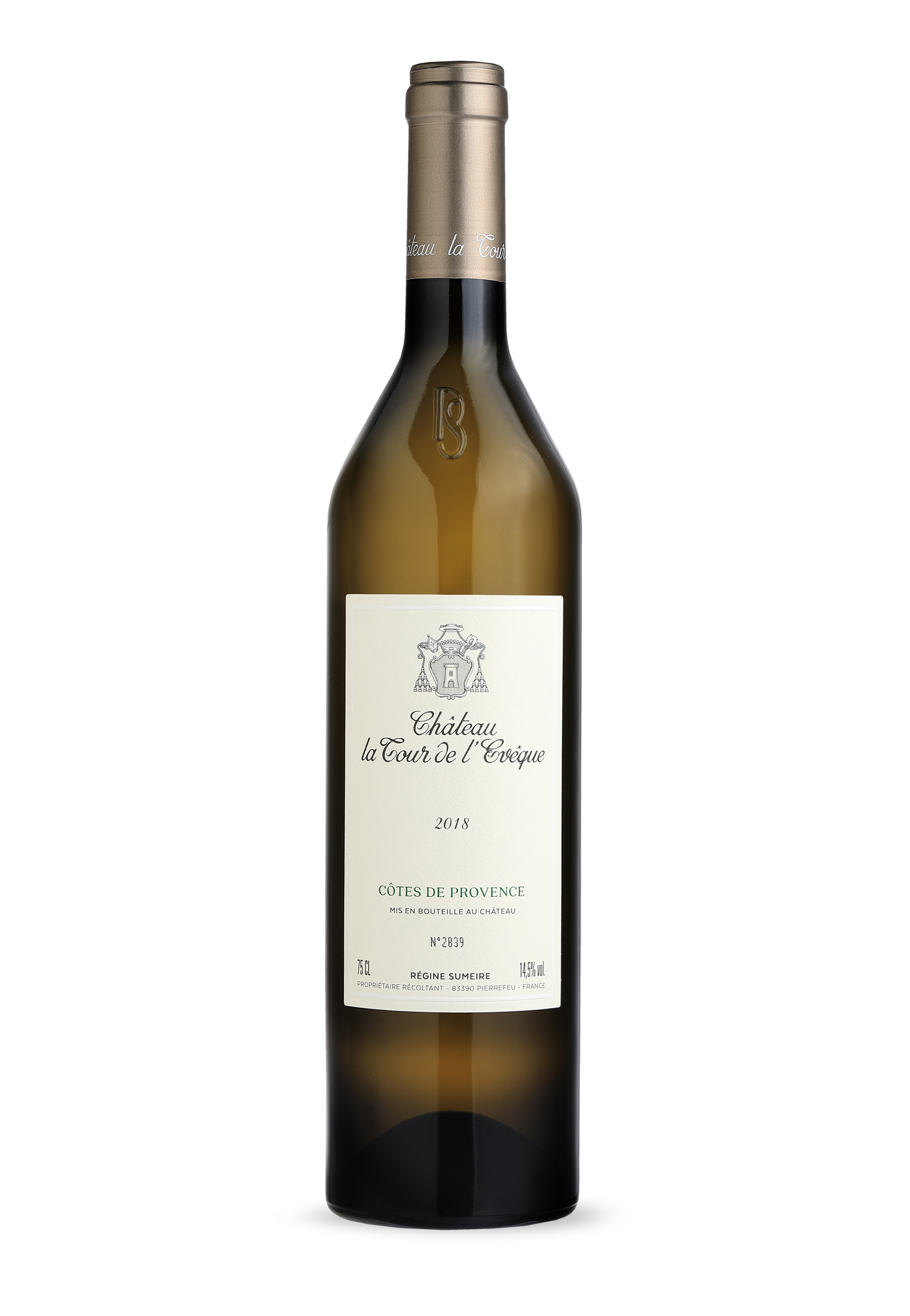 TERROIR
AOP Côtes de Provence.
In the hilly area of the Maurettes the land consists of shaley soils derived from siluraian sages phyllites near Hyères, and Permian red sandstone.
GRAPE VARIETIES
78% Rolle, 22% Sémillon.
Average age of the vines : 25 years old.
VINTAGE
A rainy fall allowed the water reserves from the soil to be replenished. The winter was soft and dry, leading to an advance of the vegetative cycle with early budbreak starting on March 11th. The vines located in Pierrefeu suffered from a historic frost on March 26th. We had to wait until May to record milder temperatures. Flowering began on May 13th on the Grenaches in Hyères and it went normally, with no noticeable coulure. The hot and dry weather of July, combined with the good water reserves, contributed to the good development of the vines during summer. The harvest started on August 17th and finished on September 8th.
GROWING
The vineyards are worked by hand, using natural animal fertilizers. We do not use any chemical weed killers. Buds are trimmed and a green harvest is practice to purposefully limit yields. A part of the vineyard is plowed with horses. The area between the rows of vines is grassed over with cereals.
WINEMAKING
All grapes are harvested manually, sorted, not de-stemmed and directly loaded into an hydraulic Champenois Coquard press without crushing. The grapes are lightly pressed so as to obtain optimum delicacy and fragrance from the very heart of the grapes. Wines ferment in temperature-controlled stainless steel, gravity-fed cuves. The wine is bottled at the Château la Tour de l'Evêque.
The appearance offers a lemon-yellow colour with silvery tinges. The nose is clean, pronounced, with peachy primary aromas, completed by golden apples on flowery background, reminding the honeysuckle. There is a certain delicacy coming with these fruity and airy layers, however with high definition and a lot of freshness. The palate is dry, with crispy, citrusy acidity balanced by the silky mouthfeel. The flavours remind the pomelo and its zests, together with aromas from the nose, lingering on the long finish. Can drink now or up to 3-5 years, paired with a sea bream ceviche, peaches and quinoa.
— Julia & Bruno Scavo
REWARDS
UN BLANC SEC AU GOÛT NET D'AMANDE ET DE MELON DOUBLÉ
D'UN SOUPCON DE BOIS NEUF ET D'UNE TOUCHE D'AMERTUME EN FINALE.
POISSONS BLANCS ET COQUILLAGES.
Le Devoir
UN PROVENCAL DONT LA VINOSITÉ DÉLICATE ET
LES DOUCES SAVEURS DE GARIGUE NOUS APAISENT.
Revue des Vins de France
Decanter