LE ROUGE CUVÉE CLASSIQUE
ORGANIC RED WINE 2017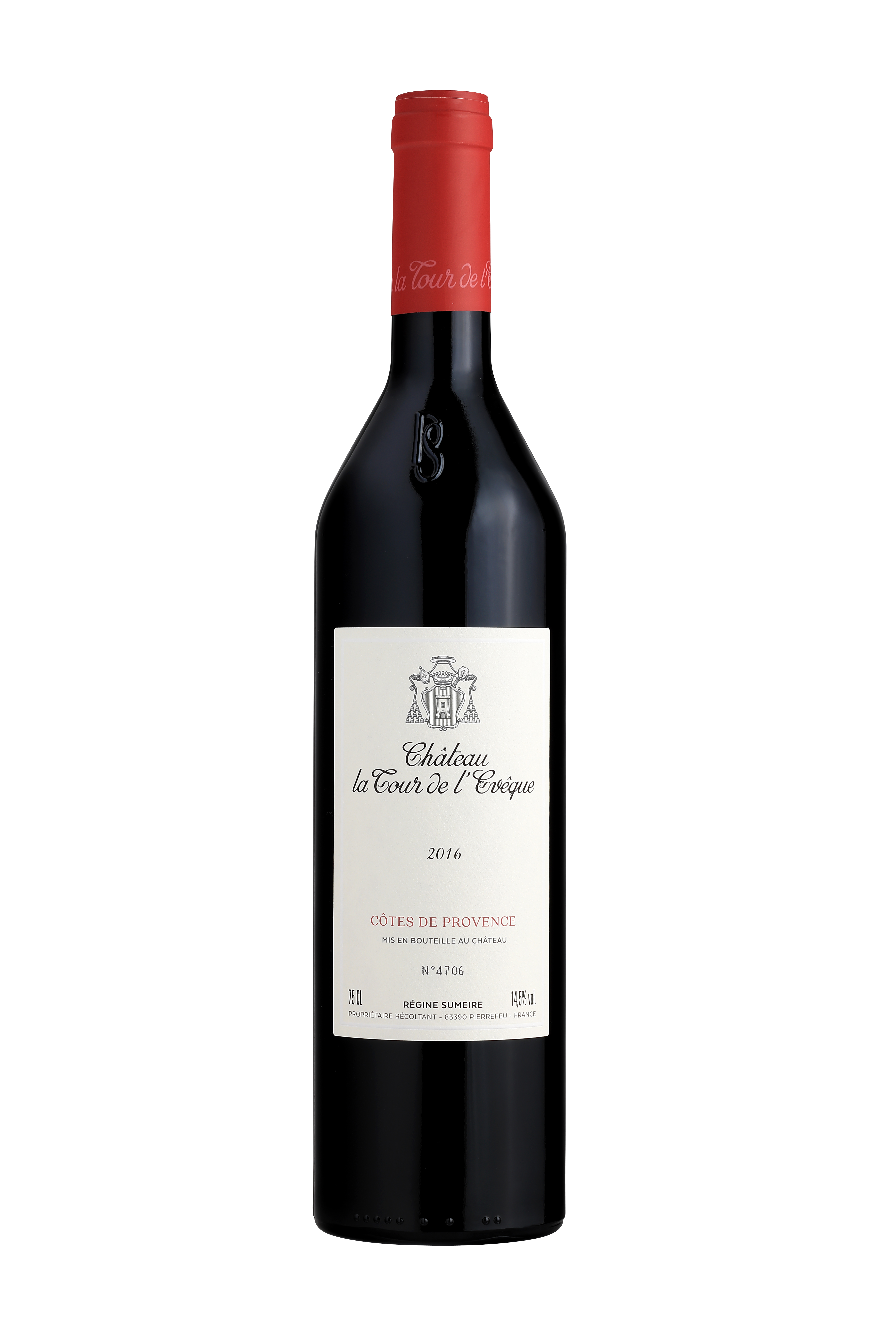 TERROIR
AOP Côtes de Provence.
In the hilly area of the Maurettes the land consists of shaley soils derived from siluraian sages phyllites near Hyères, and Permian red sandstone.
GRAPE VARIETIES
80% Syrah, 20% Cabernet-Sauvignon.
Average age of the vines : 25 years.
VINTAGE
Winter was mild and dry, resulting in very early budburst. While the mistral wind, which had been very present since the beginning of the year, kept the vineyards in good health, there was virtually no rain in the spring. We observed the first Grenache flowers on May 9. July and August were particularly hot and dry (no rain since 4 mm on May 4), and quite windy. Harvesting began on August 16 and ended on September 8.
GROWING
The vineyards are worked by hand, using natural animal fertilizers. We do not use any chemical weed killers. Buds are trimmed and a green harvest is practice to purposefully limit yields. A part of the vineyard is plowed with horses. The area between the rows of vines is grassed over with cereals.
WINEMAKING
The grapes are picked and sorted by hand, according to their polyphenolic ripeness (depending on the evolution of the maturity, two to three analytical tests and berry tastings are carried out every week in order to determine the optimum harvest date). In the press room, the berries are destemmed, slightly treaded and transferred into stainless steel vats. The alcoholic fermentation is run so as to extract optimum fruit and colour, but also to produce an legant wine. Maceration lasts about 10 days. Once the malolactic fermentation is over, the wines are stored into stainless steel vats. Then the wine is bottled at the Château.
Our reds seduce for their elegance, amaze by their ability to age; dress ruby-purple, intense nose, notes of black fruits and aromatic herbs, dry and ample palate, very generous. It is perfect with meats, cheeses, chocolate. Tasting between 16° and 18° C.
— Julia & Bruno Scavo
REWARDS
DE LA SYRAH BIEN A L'AISE DANS SON COIN DE PAYS OU
ELLE S'ENRICHIT D'UNE BIODIVERSITE LOCALE AUX ORIGINES VÉRITABLES,
LÉGÈREMENT MUSCLÉ D'UNE PART DE CABERNET SAUVIGNON
QUI LUI DONNE PLUS D'AUTORITÉ ENCORE UN BIO DE CORPS ET D'ESPRIT.
Le Devoir
UN TRÈS BEAU VIN DE PROVENCE. DES AROMES DE GELÉE DE FRUITS,
D'ÉPICES, DE THYM ET DE LAVANDE. LA TEXTURE EST LISSE ET AGRÉABLE.
UN BEAU FRUITÉ ASSEZ AMPLE. COULANT. BELLE PRÉSENCE EN BOUCHE.
TANINS FONDUS. FINALE CHALEUREUSE.
Vin Québec
Decanter