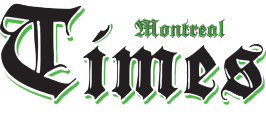 Great French Whites and Rosés to try
There are those consumers who are hopefully devoted to the charms of red wine. I can't blame them because me as well fall under the spell of a spicy Grenache or a robust Cabernet. However, each wine has its place for every occasion, mood or temperature.
As the mercury finally starts to rise, all that my heart desires is to sip wine and eat food outside. The sun and the blue clear sky makes me long for salads and delicious poultry, seafood and seafood dishes on the grill. Why the feeling?. Perhaps is the nostalgia of summer in Italy, Spain or my childhood in Venezuela. Anyways, from now to late September, I will be sipping whites and aromatic roses mostly. The reds still have their place at my table but they act more alike as secondary characters in the great gastronomical movie of my table.
Luckily for me, my favourite French regions have a stellar repertoire of whites and roses. These two key regions being the Rhone and Provence. Don't get me wrong, I can appreciate good Burgundy or a Loire but nothings sets my heart on fire than a racy Roussanne /Marsanne or a crisp Vermentino.
My heart is big for the roses wines of the Rhone and Provence. I can base a whole gastronomical home meal on an opulent Tavel or the gentle bite of a Provencal Mourvedre rose. When I think of those regions all that comes to mind is the suite of ten pieces pictures at an Exhibition by Mussorgsky. The wines have common characteristics but yet idiosyncratic in their own way.
My greatest contribution to these pages will always be to share the wines that my make soul sparkle. The act of not doing so will be a symbol of great negligence to wine. After all that's what wine is all about: to ignite passions:
Wine recommendations in white and rose from my favourite French regions available now at your nearest SAQ:
Marvellous aromas of red orange, tangerine with touches of rhubarb, lavender and dried rose petals. On the palate, it is elegant and refined with a terrific mouthfeel and long flowery finale.
Coming soon in June at your nearest SAQ
Read the full article on mtltimes.ca